PARAMOUNT® Interior One Coat White Paint & Primer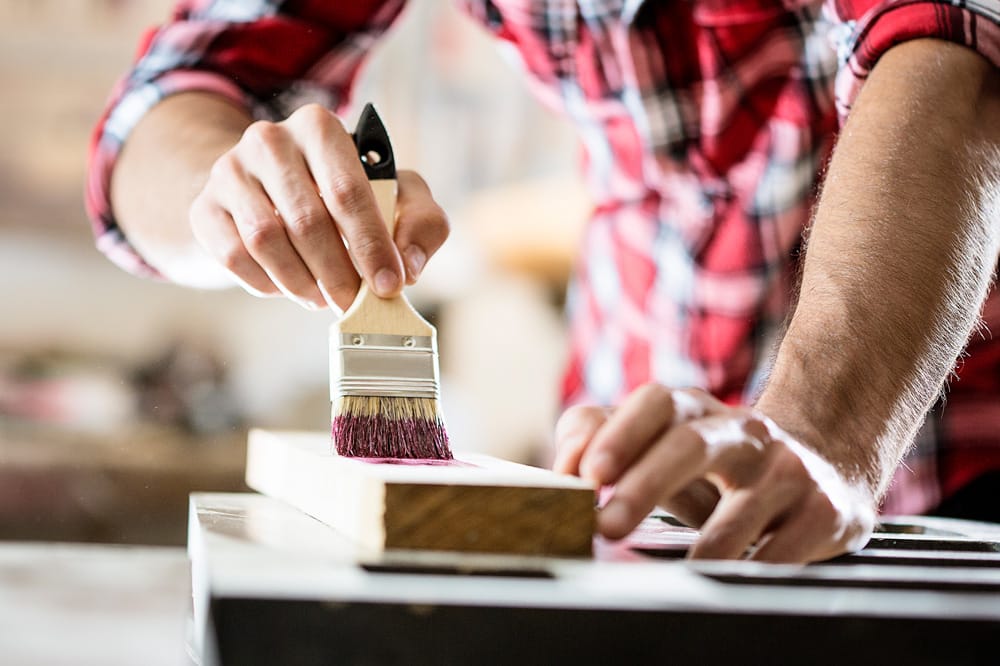 Product Details
It's not just paint, it's Paramount. Pittsburgh Paints & Stains Paramount One Coat White interior paint & primer in one is designed to exceed your performance expectations. It's the perfect blend of cutting edge paint & color technology and style expertise – the most advanced protection* you can get in true one-coat coverage with exceptional stain blocking and hiding.
Features:
Super Premium Paint & Primer* in One
Delivers True One-Coat* Coverage
Provides a Highly Durable & Washable Protective Shield
Exceptional Stain Blocking & Hiding
Excellent Scrubbability
Area Preparation
All wood surfaces must be thoroughly clean, dry and free of dirt, grease, grim, mildew, mill glaze and previous coatings before application. Spray all wood surfaces with clean water, completely wetting the wood. Apply a cleaning solution of four (4) ounces of 100% powdered Tri-Sodium Phosphate (TSP) or phosphate-free substitute with one (1) quart of liquid bleach and three (3) quarts of water to the wood surfaces with a garden sprayer or a heavy nap roller cover. Scrub surface with a hard bristle brush for 15-20 minutes to help remove mill glaze or weathering. Do not allow solution to dry on the wood surface. Power wash wood surface clean with fresh water using 500- 800 psi with the nozzle 8-12 inches away to remove cleaning solution. Allow the surface to dry for 48 hours, or to have a moisture content of 18% or less before application. Sand all cleaned wood using 80-120 grit sandpaper for vertical surfaces and 60-80 grit sandpaper for horizontal surfaces. Always sand in the direction of the wood grain and remove sanding dust. Finish should be applied within one week of preparation for horizontal surfaces (decks) and four weeks for vertical surfaces (siding), provided that the surface remains free of dirt, grease, grim and mildew.
WARNING! If you scrape, sand or remove old paint, you may release lead dust or fumes. LEAD IS TOXIC. EXPOSURE TO LEAD DUST OR FUMES CAN CAUSE SERIOUS ILLNESS, SUCH AS BRAIN DAMAGE, ESPECIALLY IN CHILDREN, PREGNANT WOMEN SHOULD ALSO AVOID EXPOSURE. Wear a properly fitted, NIOSH-approved respirator and prevent skin contact to control lead exposure. Clean up carefully with a HEPA vacuum and a wet mop. Before you start, find out how to protect yourself and your familiy by contacting the USEPA National Lead Information Hotline at 1-800-0424-LEAD or log on to www.epa.gov/lead. Follow these instructions to control exposure to other hazardous substances that may be released during surface preparation.
Application Details
Stir thoroughly. Apply with a high quality brush, roller, paint pad or by spray equipment. For airless spray application, use tip size .015 " and pressure range of 1500 – 2000 psi. When using more than one container of the same color, intermix to ensure color uniformity. Do not thin.
Apply only when air, product, and surface temperatures are between 50°F (10°C) and 90°F (32°C).
Drying Time
Normally dries to touch in 1 hour at 77°F (25°C) and 50% relative humidity. Allow four hours before recoating. Drying times listed may vary depending on temperature, humidity, color, film build, and air movement. Wait at least 30 days after painting before cleaning the surface with a non-abrasive, mild cleanser. Very deep colors may require longer to fully cure.
Coverage
Approximately 300 to 400 sq. ft. (28 to 37 sq. meters) per U.S. gallon (3.78 L) on primed, smooth, nonporous surfaces. Coverage figures do not include material loss due to surface irregularities and porosity, or material loss due to application method or mixing.