Pittsburgh Paints and Stains Metallic Finish
Pittsburgh Paints & Stains Metallic Finish Interior Specialty paint provides a sleek, luminous finish that lends a shimmering richness to classic colors and introduces a timeless luxury to walls, trim and architectural elements throughout the home.
Metallic Colors for Your Home
Available in 42 curated Metallic Paint Colors, Metallic Finish provides a premium, hammered metal paint finish. Pair it with any other colors in our Pittsburgh Paints and Stains palette to utilize as an accent wall in your home.
Don't see a color below that you like?
Browse the complete palette of metallic paint colors here.
What Materials Will I Need?
These tools make application a breeze!
9" Faux Finish Sponge Roller

Small synthetic or natural sea sponge for cutting in

9" roller cover, 3/8" Nap Woven

9" Roller Frame
Step 1: Prep Your Walls
Wash walls before painting and rinse well. Fill in all cracks and nail holes with crack filler and sport prime. For drastic color changes, consider applying Pittsburgh Paints & Stains Multi-Purpose Primer & Sealer, tinted to a similar color, before applying Metallic Finish base coat. Tape off all areas to be painted and stir paint thoroughly before use.
Step 2: Apply the First Coat
Apply one coat using a premium-quality 3/8" nap roller. Use a small sponge to dab any areas around the edges. Allow the first base coat to dry for at least two hours.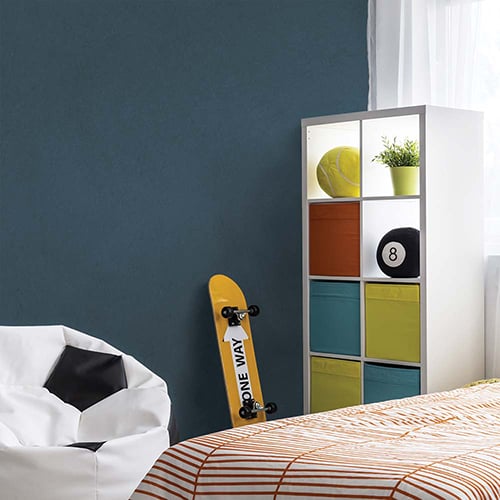 Step 3: Apply a Second Coat
Apply a second coat. Specialty faux finish sponge roller should be rinsed with warm water prior to use. Start application in one corner and apply from top to bottom.