Revitalize® Resurfacer & Sealant in One - Light Restoration
Size
Gallon/3.78 L (01), 5 Gallons/18.9 L (05)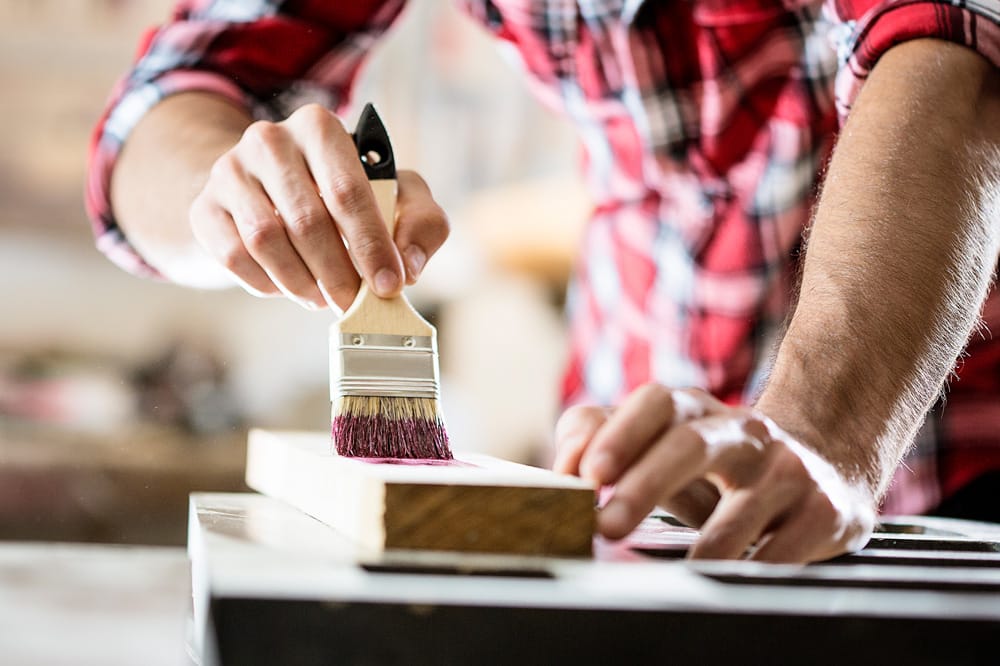 Product Details
Pittsburgh Paints & Stains Revitalize Light Resurfacer & Sealant in One is ideal for lightly weathered wood and concrete. This 100% acrylic coating conceals hairline cracks, helps prevent splinters, and provides a durable surface that resists fading and creates a mildew resistant coating. One gallon covers up to 100 sq. ft. in two coats and can be tinted to over 130 colors.
Features:
Waterproofing Protection
Barefoot Friendly Texture* and Slip Resistant
Conceals Hairline Cracks
Provides a Mildew Resistant Coating
Resists Fading
Self-priming
Area Preparation
Please refer to the Product Label, Technical Data Sheet (TDS) or Safety Data Sheet (SDS) for detailed application and safety instructions.
Application Details
BOTH WOOD AND CONCRETE SURFACES MUST BE COMPLETELY DRY. Stir product thoroughly. Apply with high quality brush and/or ½" nap roller. TWO COATS ARE REQUIRED. Application of one coat or use of smaller-nap roller will not build film thickness required to seal surface. Water will penetrate and peeling will result. Before applying first coat, dab a heavily loaded brush into cracks, gaps, nail/screw holes and knots until filled. Cut in around the edges of the deck or concrete surface with a brush using a short dabbing stroke. To apply the first coat, fully saturate the roller by rolling back and forth in the tray. A fully-loaded roller will cover an area of approximately 10-14 sq. ft. Using light and even pressure, apply product to a few boards or a few square feet at a time, keeping a wet edge to avoid lap marks. For cupped, cracked or warped boards, drive product into cracks by rolling across the narrow width as well as the length of the board. Lightly brush any product that drips between the boards. Backbrush after rolling for a smoother appearance. Please use caution when applying around aquatic habitats to avoid spills.
DO NOT APPLY IF: Temperature is expected to fall below 50°F, or if rain is expected within 24 hours of each coat, as product will not cure properly and peeling will result. Do not apply above 90°F.
Drying Time
Drying times will vary depending on weather and condition of surface. Allow minimum of 6 hours for the first coat to dry. To apply second coat, cut in around edges of entire surface again and roll out as for the first coat. Allow final coat to dry 48 hours before foot traffic and 72 hours before replacing furniture or heavy objects. Cool or humid conditions require longer drying time. If surface remains tacky, allow more time to dry. Premature use will cause coating to fail. Avoid heavy use for 30 days to allow full cure to a hard finish.
Coverage
Up to 100 sq. ft. (9.29 sq. meters) per U.S. gallon (3.78 Liters) in 2 coats. Coverage figures do not include material loss due to application.
Cleanup
Clean tools with warm soapy water.
| | | | | |
| --- | --- | --- | --- | --- |
| Code | Finish | Base | Sizes | Download |
| 41-2903 | Solid/Opaque | Stain - Tint Base | Gallon/3.78 L (01), 5 Gallons/18.9 L (05) | |