PARAMOUNT® Log Cabin & Wood Siding Finish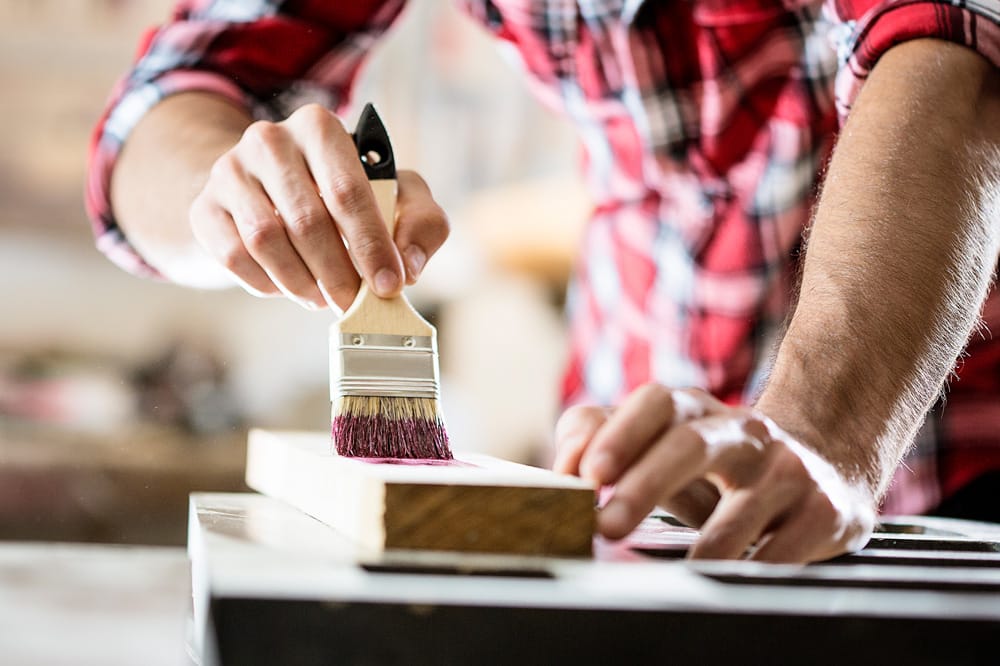 Product Details
Pittsburgh Paints & Stains Paramount Log Cabin & Wood Siding Finish features a varnish-like, satin finish for exterior logs and wood siding. This satin semi-transparent finish protects and enhances wood's natural beauty. It is available in two ready to use colors: Cedar and Teak.
Features:
Most Advanced Protection & Beauty*
Provides a Varnish-Like Satin Finish
High-transparency Pigments for Rich, Durable Color
Seals and Protects from UV and Moisture
Provides a Mold and Mildew Resistant Finish
Protects Against Cracking and Splitting of Wood
Alkyd Resin System
Application Details
APPLICATION: DO NOT APPLY TO HORIZONTAL SURFACES THAT WILL BE EXPOSED TO FOOT TRAFFIC. Before starting, test your color choice on a small area, applying all coats required. Buy sufficient product for the whole job. Intermix all product together before starting to avoid color variance. Stir thoroughly before and during application. Do not thin. Application using a natural bristle brush is the preferred method. If applied by roller or airless sprayer, back-brush immediately to ensure penetration and to avoid an uneven finish. For airless spray, use a .011"–.013" tip at 1200–1700 psi, adjust pressure as needed. Apply one even coat, avoiding heavy application. Allow to dry a minimum of 24 hours. Apply a second coat. Apply in the direction of the grain. To avoid lap marks, start at one edge and follow through to the end of each board or log, maintaining a wet edge. Coat all end grains and the back of all boards if possible.
Apply when air and surface temperature is between 50°F (10°C) – 90°F (32°C). Do not apply in direct sunlight, if rain, snow, heavy dew or low temperatures below 40°F (4°C) are expected within 48 hours. NOTE: Tannin containing woods, such as redwood, red cedar, mahogany, Douglas fir, etc., contain tannic acid which tends to migrate to the surface and can discolor the finish. The discoloration is not harmful and can usually be removed by cleaning with a solution of four (4) ounces (118 mL) of oxalic acid to one gallon (3.78 L) of warm water. Apply with a garden sprayer or heavy nap roller cover. Allow to sit on surface for 20 min. Rinse thoroughly with clean water. DO NOT ALLOW solution to dry on wood surface.
Drying Time
Dries to touch in approximately 12 hours at 77°F (25°C) and 50% relative humidity. Dries to recoat in 24 hours. Additional coats may increase these times. Low temperature, high humidity, thick films, or poor ventilation will increase these times. Avoid heavy abrasions immediately following application.
Coverage
On rough and weathered surfaces, 300–400 sq. ft. (28–37 sq. meters) per U.S. gallon (3.78 L). On smooth surfaces or hardwoods, 400–500 sq. ft. (37–46 sq. meters) per U.S. gallon (3.78 L). Actual coverage may vary depending on the type, age, and texture of the wood, and application method.
Cleanup
Clean tools immediately with mineral spirits. Clean spills right away with a damp cloth.
DANGER – RAGS, STEEL WOOL, OR WASTE SOAKED WITH THIS PRODUCT MAY SPONTANEOUSLY CATCH FIRE IF IMPROPERLY DISCARDED. IMMEDIATELY AFTER EACH USE, PLACE RAGS, STEEL WOOL, OR WASTE IN A SEALED, WATER-FILLED, METAL CONTAINER.